Installing a solar system at your home or boat is an exciting choice that will eventually lower your energy expenditures and conventional energy use. Nonetheless, since entire solar systems can range in price from $15,000 to $35,000, financing is frequently required. 
The finest solar loans can provide homeowners with various payment options and easy access to solar system installation and purchasing. 
1. Upgrade

The best thing about Upgrade is it only requires a credit score of 580. So this is open to customers with fair credit. It also has no prepayment penalty and allows co-applicants.
However, a solar panel loan's overall cost will increase with a high APR range. Upgrade only provides three and five-year loan durations. 
Despite the setbacks, Upgrade stands out due to its dedication to assisting consumers with bad credit scores. 
Although the lender permits co-applicants, it does require borrowers to have a minimum monthly cash flow of $800, making it an even more practical alternative to finance your forthcoming solar project.
2. LightStream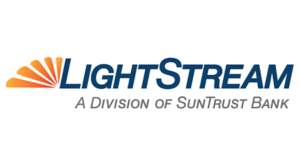 LightStream offers the best overall solar panel financing. This is due to its high loan amounts, flexible terms, fee-free structure, and user-friendly online annual percentage rate (APR) estimating tool.
However, it has a more stringent minimum requirement than other lenders. Moreso, potential borrowers are unable to prequalify online.
LightStream is a fantastic choice for even the most complex residential solar systems. It provides potential borrowers with a simple-to-use rate calculator that displays your monthly payment and expected interest rate/APR. 
3. Marcus

Marcus has absolutely no costs, and the loan periods cant range from three to six years. Moreso, it allows the prequalification of applicants through a mild credit check.
However, it does not accept co-applicants or co-signers. 
Regardless, Marcus offers simpler-to-pick terms and monthly payments, depending on your needs.
With a mild credit check, prospective borrowers can also prequalify for a Marcus loan and learn their anticipated APR.