Are you the sort of person who enjoys exploring the open seas yet cares about the environment at the same time? It is a good thing that these things are not mutually exclusive. Check out this list of the best entries when it comes to solar boats, yachts, and more!
1. Silent 80 Tri-Deck Solar Catamaran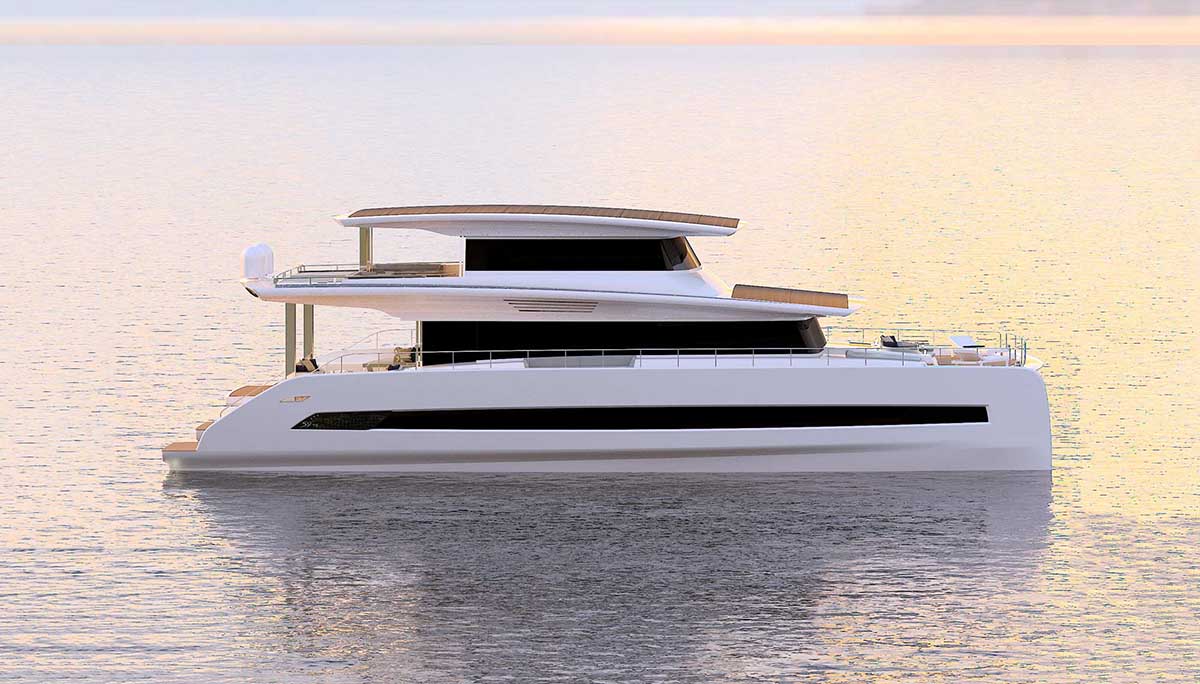 If you want a pure electric yacht with a lot of space, this is the right choice for you. This comes with three huge decks customizable to the needs and preferences of the owner.
Feel free to decide between 4 or 6 cabins. You may even use the top deck as an extra living space or master suite.
However, it is not at all cheap because the starting price stands at approximately $6 million.
2. Sunreef Yachts Eco 80 Sail Catamaran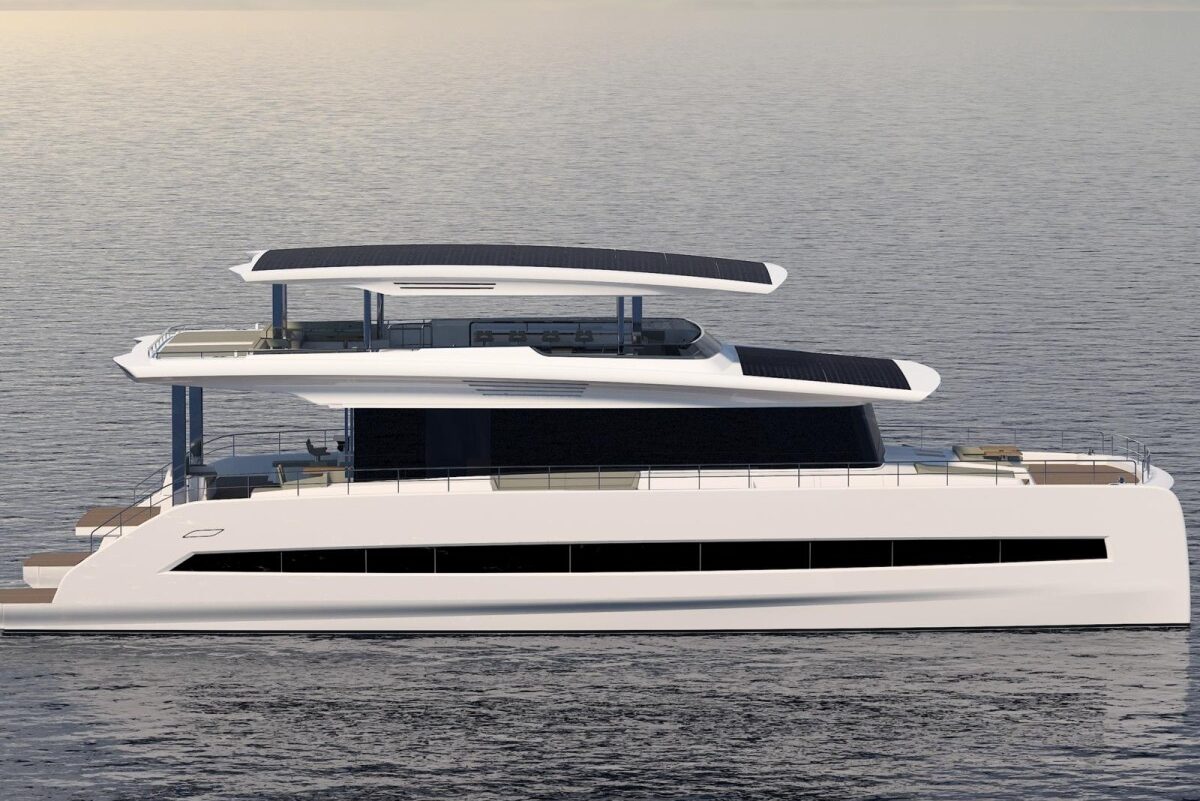 The "solar skin" of this boat offers coverage to all of its composite structures, such as the boom, mast, bimini, hull sides, and superstructure.
The innovation allows for the installation of solar panels in atypical spaces, maximizing the amount of solar energy generated. Aside from solar energy, it can also run on hydropower and wind energy.
Be prepared to shell out at least $8 million for this boat. Another downside is that the installation of solar panels on the sides might not be the most aesthetically appealing option.
3. Silent Yachts Silent 20 Explorer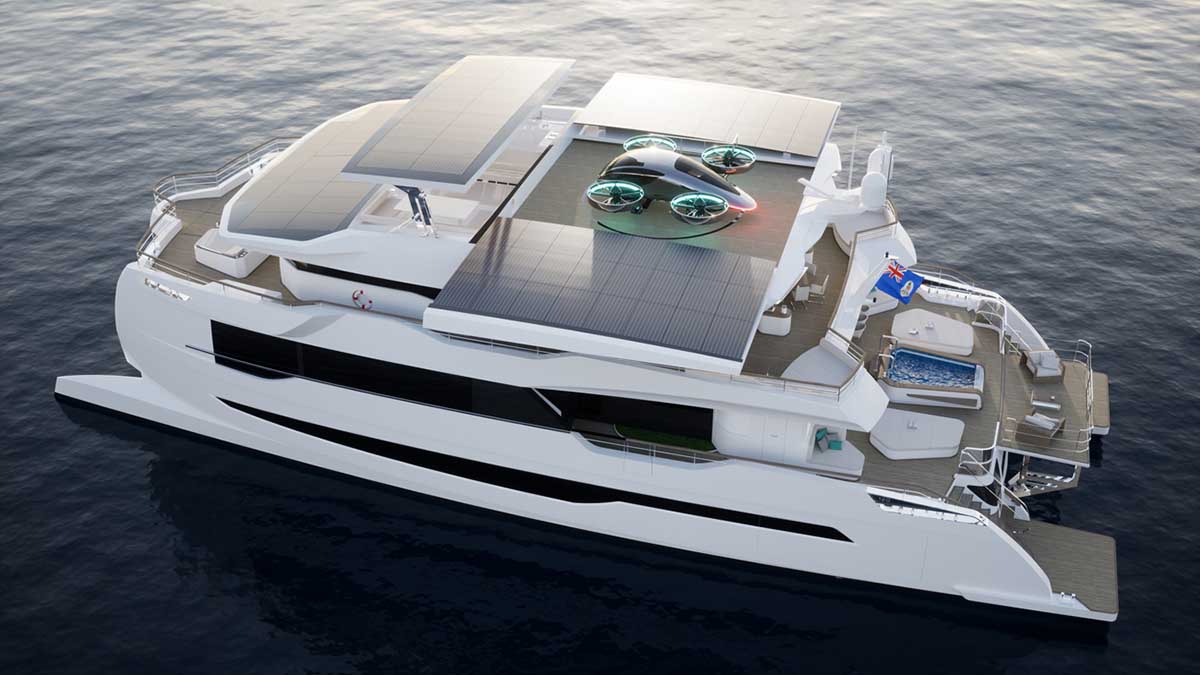 Get ready to be wowed by this superyacht, which has been designed with the utmost comfort and style in mind. It runs on solar energy, making it possible to explore the waters without worrying about carbon footprint.
It is spacious and rich in amenities, making it ideal for future adventures.
While it has yet to be released, there is a good chance that it will be released sometime in 2023.
4. HH Catamarans – HH44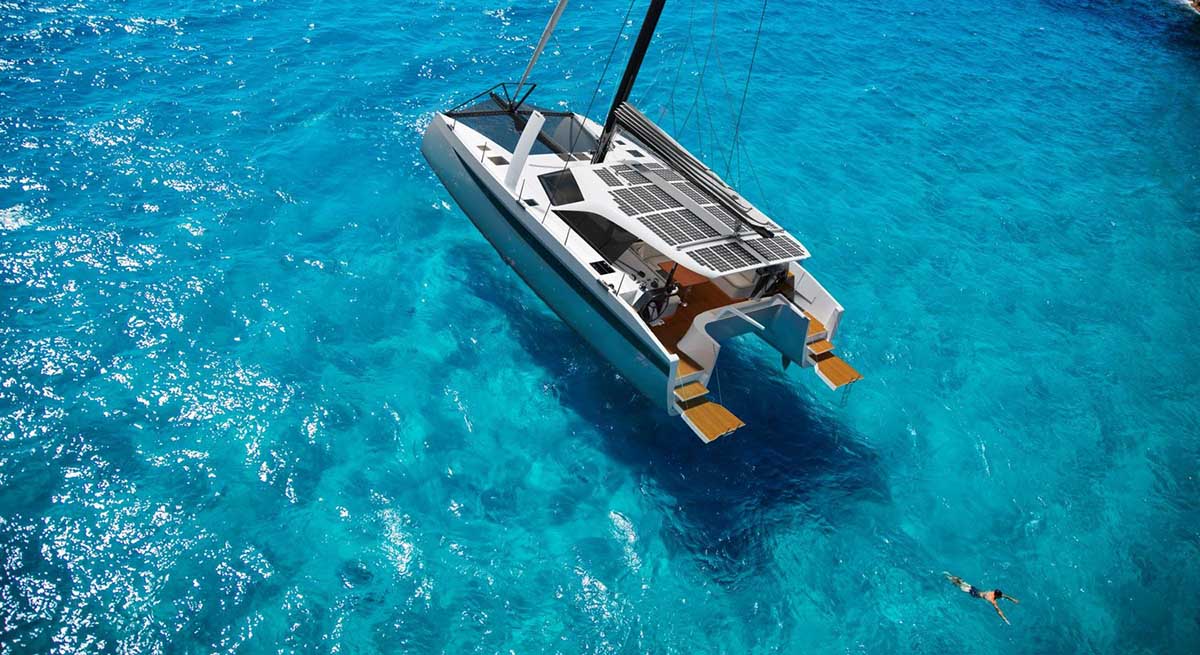 When on the lookout for a clean energy world cruiser, the HH Catamaran is a strong contender. This is a solar boat crafted for both efficiency and eco-friendliness. You will find a big battery bank on it, which may be recharged through solar panels.
There are also a pair of electric motors that can propulse the boat as much as 7 knots for as long as two hours.
It features the innovative Eco-Drive, a parallel hybrid system combining electric and diesel propulsion that allows for quiet electric propulsion and long-range motoring.