When combined with onboard lithium-ion batteries that can store the energy generated by the solar panels, a solar-powered boat has an endless range. A boat driven by solar energy doesn't need to stop for refilling as a sailboat does.
Solar-powered boats have evolved from novelty items on the sea to multipurpose watercraft. Here's a look at the promising solar-powered vessels that are conquering the seas and the hearts of many:
1. The Ecowave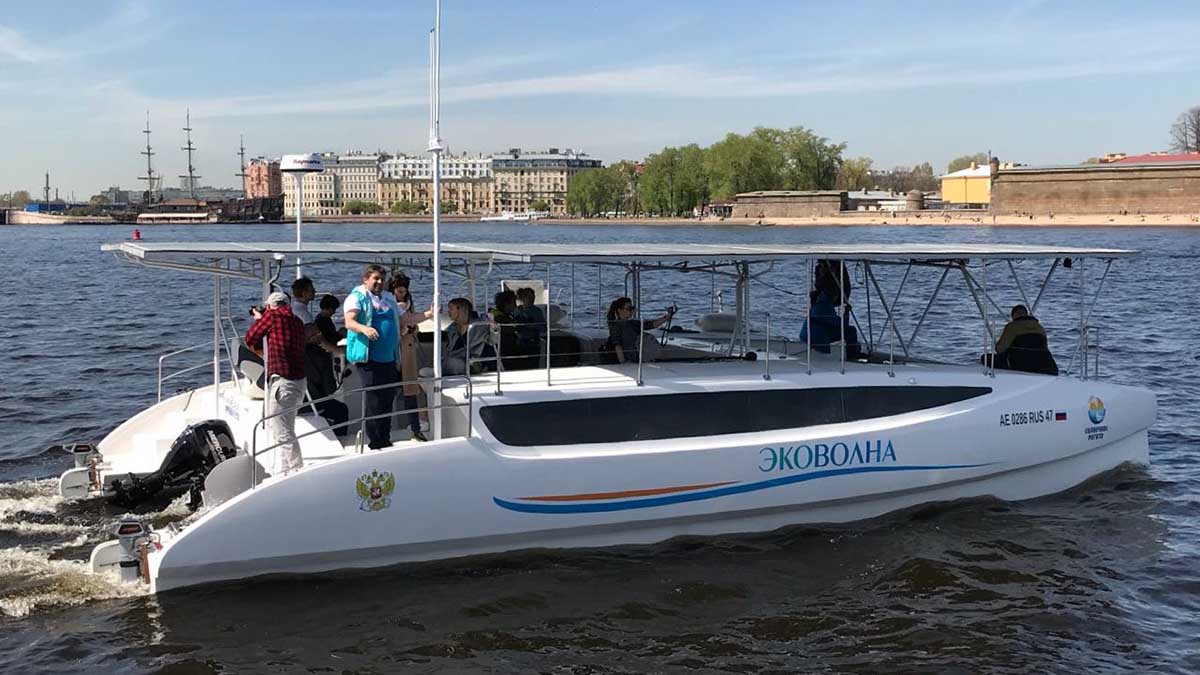 The first solar-powered catamaran in Russia is called the Ecowave. As a research project in 2018, it aimed to investigate the viability of solar-powered trams for the Volga, Oka, and Neva rivers. 
The Ecowave expedition, which departed from St. Petersburg and traveled the Black and Caspian Seas, traveled more than 5,000 miles in 90 days. 
The solar panels have a surface area of 57 square meters and can generate 9 kW of power. The ship can sail for 20 hours without a recharge, thanks to lithium-ion batteries.
2. MS Tûranor PlanetSolar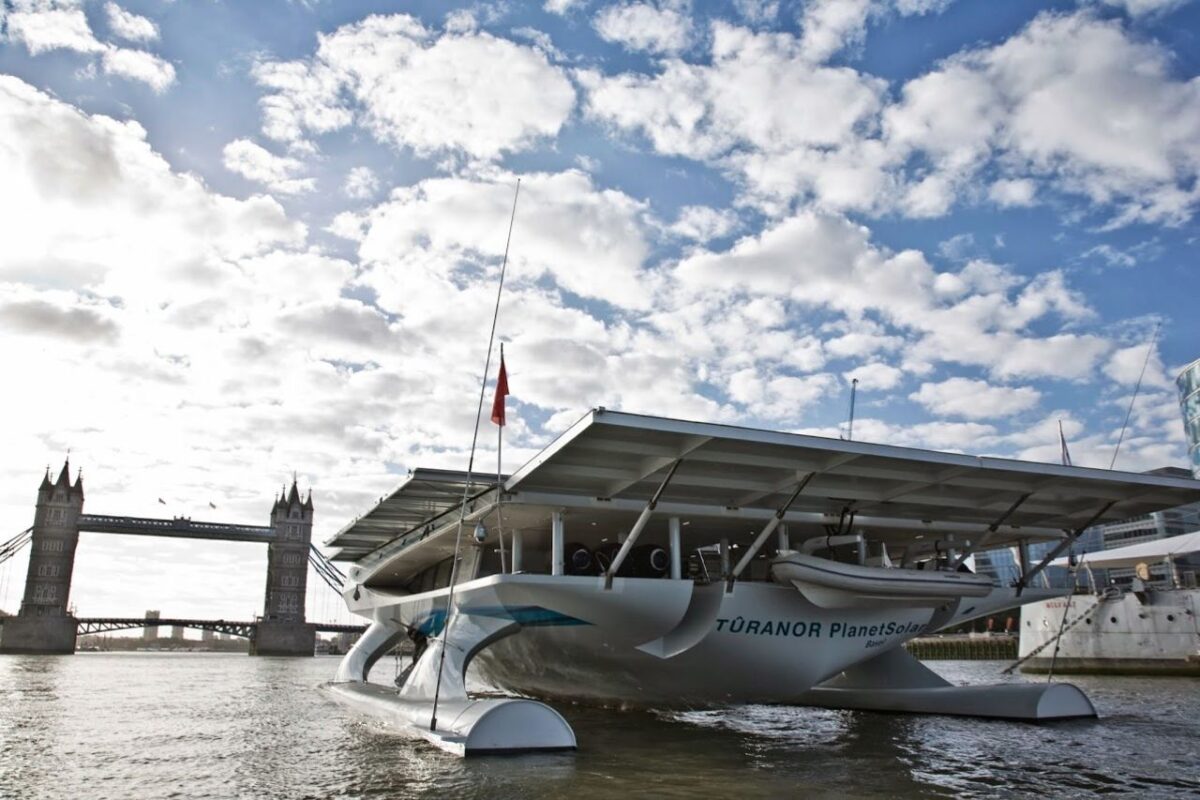 The MV Tûranor PlanetSolar, a 31-meter catamaran, is the largest solar boat in the world. It was also the first to complete a circumnavigation. It does not have a racing yacht speed, but it has the kind of speed of a vessel of its size. 
The boat debuted in 2010. It can travel over 60,000 miles in 584 days without stopping for fuel. This is due to its 537 square meters of walkable solar panels. They generate electricity stored in six blocks of lithium-ion batteries.
3. The Interceptor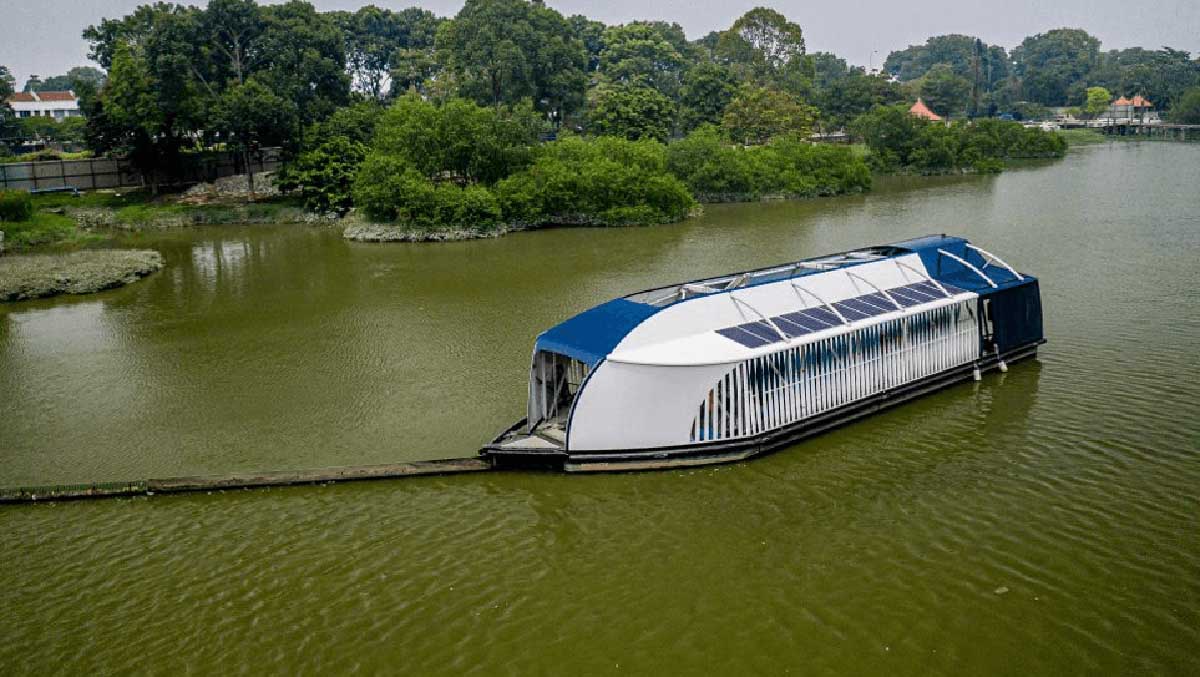 The Interceptor, which has a name that makes it sound like a racing boat, is actually a 24-meter solar-powered barge. Its job is to divert 50 tons of trash daily from Malaysia's rivers. Otherwise, most of the plastic collected would have gone to the ocean. 
The Ocean Cleanup, the most remarkable initiative to collect plastic garbage from the oceans, has built the Malaysian Interceptor. It is one of the series of Interceptors. Other Interceptors are stationed in Vietnam, the Dominican Republic, and Indonesia.
4. The Aditya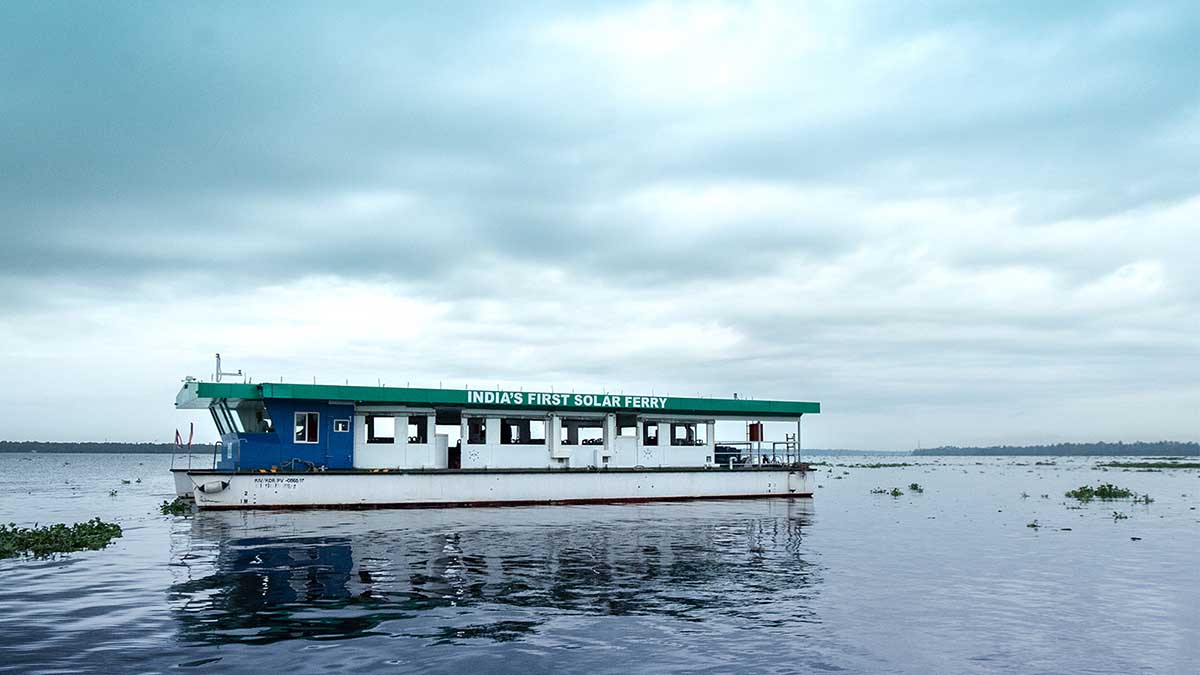 The Aditya is the first solar-powered ferry in the world and is also the largest solar boat in India. It costs 30 times less to operate than a diesel boat. Moreover, it can carry around 1,700 passengers each day. 
It was given the international Gustave Trouve Award for Excellence in Electric Boats and Boating in 2020. The Kerala state in India, which ordered the Aditya, intends to replace all its diesel ferries with solar-powered ones.