When you want to learn more about solar electric boats, you should only trust a person who knows the ins and outs of the subject matter. Sandith Thandasherry is best known for Navalt Solar Boats as well as the Aditya solar commuter ferry, which brought home the Gustave Trouve Awards for the "Electric Boats Designed for Paying Passengers" category.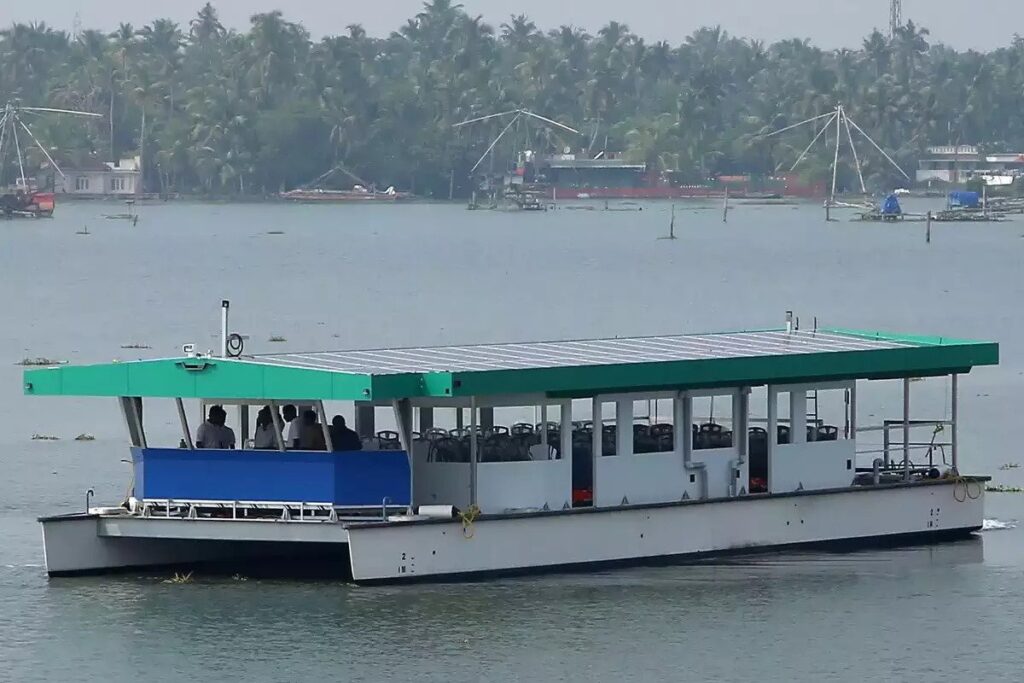 The latter was built and launched in India in 2017. It has since carried more than a million passengers and boasts a mileage of 80,000 km. Can you believe that all that happened without any fuel? All in all, it costs only $2.60 to recharge the whole thing from the power grid! This is possible as it is generally powered by the energy harnessed from its solar panels.
In the book, Thandasherry outlines everything you need to consider in terms of physics for a solar boat. With his experience as an entrepreneur, he gives plenty of insights that will serve readers from all backgrounds and of all experience levels
Readers will appreciate how laid out the charts, facts, figures, and research are. The approach is objective, which will allow for a better understanding of the topic at hand. It is surprisingly an easy read despite the topic. In the beginning, Thandasherry explains what a solar boat is and why it is necessary. The rest of the book is just as useful as it discusses design, technology, construction, quality assurance, testing, operations, and even maintenance.
You will not be intimidated by the charts that tackle CAPEX, FOREX, OPEX, and TCO. After all, the author takes it upon himself to explain what they mean. Even those who are not good with numbers will find the whole thing very digestible.
Every chapter is full of useful knowledge on solar electric boats even if you have zero hands-on experience. By the end of this book, you will know how factors like power and system type, speed, and more are interconnected. It is not all theory either – there is a wealth of practical advice that will serve you well once it is time to actually put things from paper to reality. The solar electric boat is an innovation that can make a difference. It can be intimidating to give it a shot, but this book will clarify everything for you.